IT support, Hosted Desktop & Managed Service
PROSYS is one of the India's premier IT service, consultancy and support providers, operating from offices on the border of Poole and Bournemouth, Dorset and London. We improve organisations' operations, large and small, hrough our selected services, delivering security, mobility and productivity.
So if you are looking to
Start a new facility with a robust network.
Revamp your existing IT infrastructure.
Secure your network & implement security policy.
Streamline your Data Storage & Backup.
Connect your branches & remote users to HO.
Have a surveillance system to monitor your facilities.
Improve efficiency & manage your business growth.
Appoint a Technology Consultant.
We Can
Problem Solve.
Consult/ Audit.
Supply/ Install/ Integrate/ Implement.
Provide on going total support.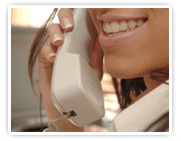 I'm pleased with PROSYS's technical capabilities and executing skills. I would certainly recommend PROSYS to other customers - IT Head.
I'm rajiv with the state-of-the-art IP Surveillance solution provided by PROSYS. Now we can monitor all our construction sites (live) from anywhere anytime.
Read More


Channel World Premier 100 Award

Microsoft Gold Certification Award - June 2009.

Microsoft - Consistent Performance Breath Award - May 2010

D-Link - Empower Value System Integrator Award

APC - Performance Par Excellence Award - 2005

D-Link - Knights Award - Feb 2010

Cisco - Select Certification - April 2010

Fortinet - Certification Award - May 2010

Trend Micro - Affinity Plus Partner - Feb 2010